Wang Xinling is on fire again! What kind of shoes is she wearing on stage? The purchase link is also available…
With the launch of " 3, the sweetheart goddess Wang Xinling is back in the limelight!
The 39-year-old reinterprets her 18-year-old classic "Love You", still "replicating "the schoolgirl look from her MV back then, but now with a look that brings the luxury quotient right up!
The " school uniform she's wearing " has a striking four-bar bar". The top and skirt, both from Thom Browne, add up to over $2W.
And the boots on her feet are big deal ! mytag />!
This recognizable mid-calf boot, which has made a lot of appearances in celebrity street photos, is the Monolith leather mid-calf boot from Prada (item number 1T255M_3LFR_F0002_F_B055), which is available for $13,600 RMB on the official website (www.prada.com).
With its signature thick sole design, the exaggerated stiff style at the same time shows the advantages of luxury brand materials and workmanship.
The left and right shoes also come with a removable nylon pouch, also one of the signature designs of the Prada brand.
The PradaMonolith line of shoes also includes a men's model, which has the same model as Wang Xinling, as well as Chelsea boots that use the same outsole design and have a high profile on the street.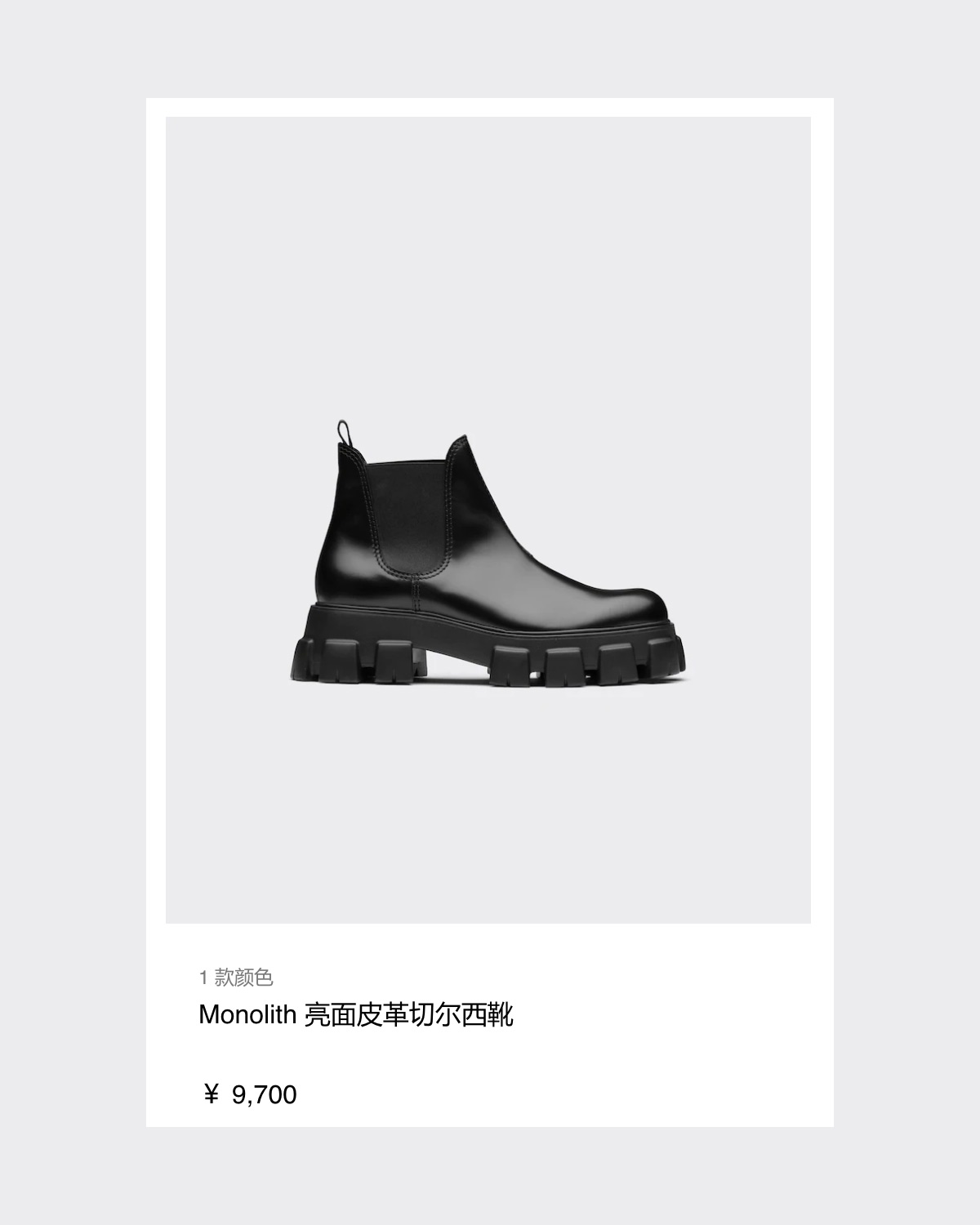 To sum up, the whole set of "luxury version of Sweetheart Goddess" is worth more than 3W.