Mahjong elements are so cool! The special holiday edition "Butoh Pro" raids the shelves!
With the advent of the New Year, the "Li Ning Skate Series" is launching the "Butgo Pro" and "Butgo 180", the two main models of the "Butgo Pro" and "Butgo 180" special editions.
Extracting the traditional Chinese mahjong "發" character into the design, and the congratulation of "Fat Choy", the new year's wishes are blended together. It is very grounded and integrated with the New Year wishes.
Both models come in a crisp white and green look, with the Butgo Pro The signature double tongue is designed with overlapping elements to enrich the details.

▼
▼ 惟吾 180 「發」特别版

Li Ning Official Online Store
Link:https://s.click.taobao.com/ DGcRAcu
淘口令(复制以下整段):
77¥JzIs2bJin89¥ https://m.tb.cn/h.fQIGo50 李宁官方网店
Li Ning Skateboard 惟吾 Pro "發" Special Edition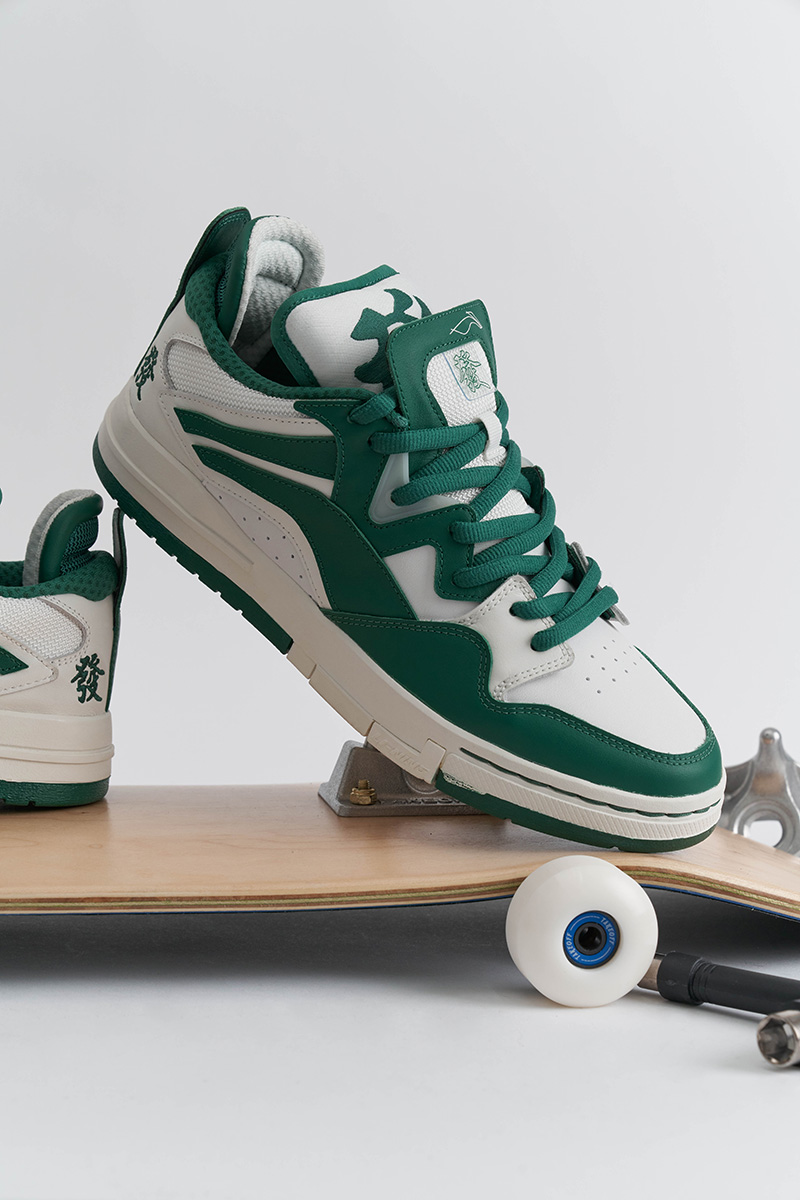 Li Ning Skateboard 惟吾 180 「發」特別版