Diet Starts Monday x Saucony is now on sale!
In recent years, racing supercars have become the main battleground for brands to compete, and almost every sports brand has launched its own
Racing Ultra Sports is a new and exciting way to compete in the sport.
Most of the supercars are still focused on extreme functionality and designed with an emphasis on light weight and speed.
Unexpectedly, veteran running shoe brand Saucony recently brought out a pair of co-branding based on racing ultra-runners, and the design style emphasizes on texture.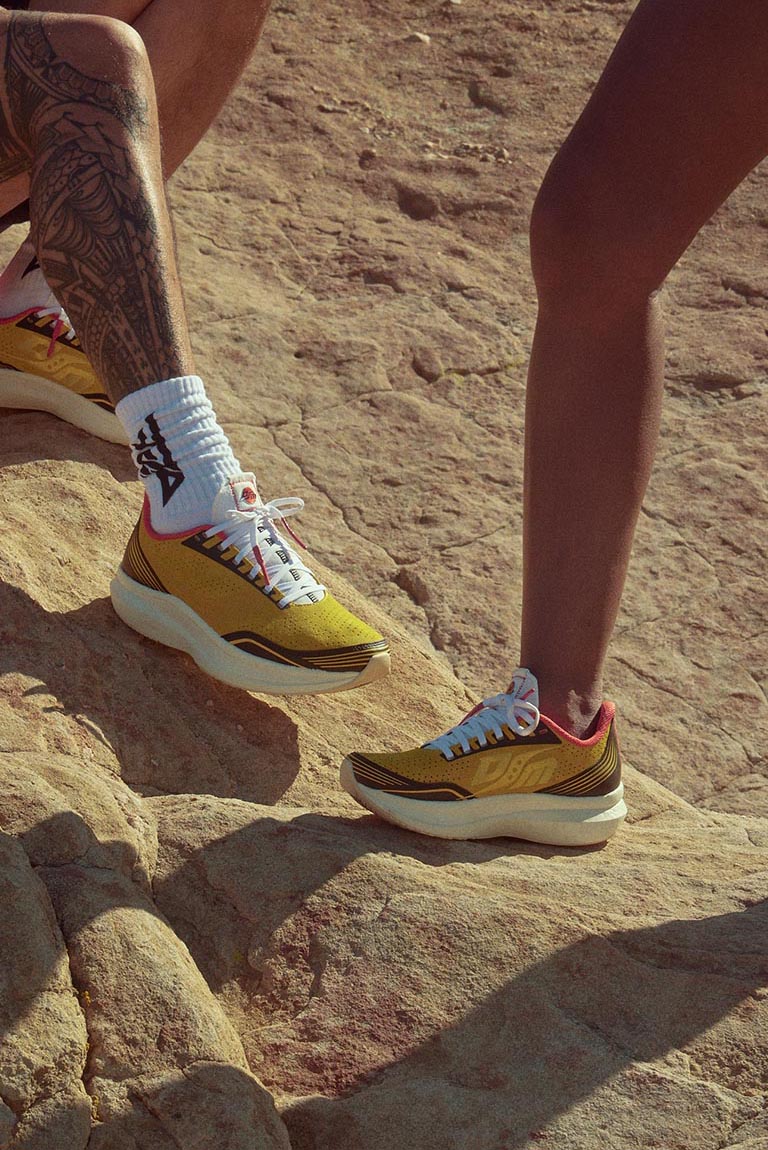 The shoe is a collaboration with trendy brand Diet Starts
The shoe was created in collaboration with trendy brand Diet Starts Monday and is based on the Endorphin Pro model.
The biggest difference from the average ultra-runner is the yellow suede material theme on the upper, showing off the extraordinary texture.
The upper is embroidered with an oversized DSM logo, while the Socony logo is integrated into the shoe.
In addition to the changes to the upper, the configuration continues the professional positioning of the Endorphin Pro.
SPEEDROLL technology for a rolling feel, S-

Please click here to view all qualifying items.
These shoes are designed to meet the daily training needs of elite runners, while taking into account the trendy taste and wearable attributes.
These shoes are now available for purchase overseas, but there is no information on sale in China yet, so interested players may want to pay more attention.